I've mentioned before that I don't like bald woman. Well, here is an example of near perfect grooming.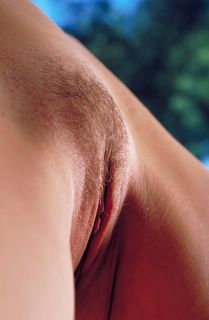 I love the wispy hairs left on her lips just catching the light. Notice the razor burn on the right hand side, might be a bit itchy. I wonder if she would let me scratch it :)
Now, these next three are all different. The first shows a pretty girl in all her glory, showing off her natural assets.
Her bum could do with a bit of a wax though. I can't imagine her in a normal bikini bottom, let alone anything skimpier.
Last, but not least, we have another example of near perfection.
Here we have a girl who seems very proud of her body. She have obviously been to a beautician for some bikini-line waxing but hasn't gone too far. A bit of careful trimming has also allowed here pussy lips to give that cute little pout we love.
Til later.
L&X